THANK YOU FOR YOUR INTEREST!
FIRSTNEWS VOL 33
2023 GLOBAL MARKETS MID-YEAR REVIEW AND OUTLOOK
Despite uncertainties in the market in the first half of 2023, the market has outperformed exceptions. In this edition, EquitiesFirst reviews changes in US CPI, manufacturing PMI, how interest rates have affected currencies and the rescue actions taken post bank collapses.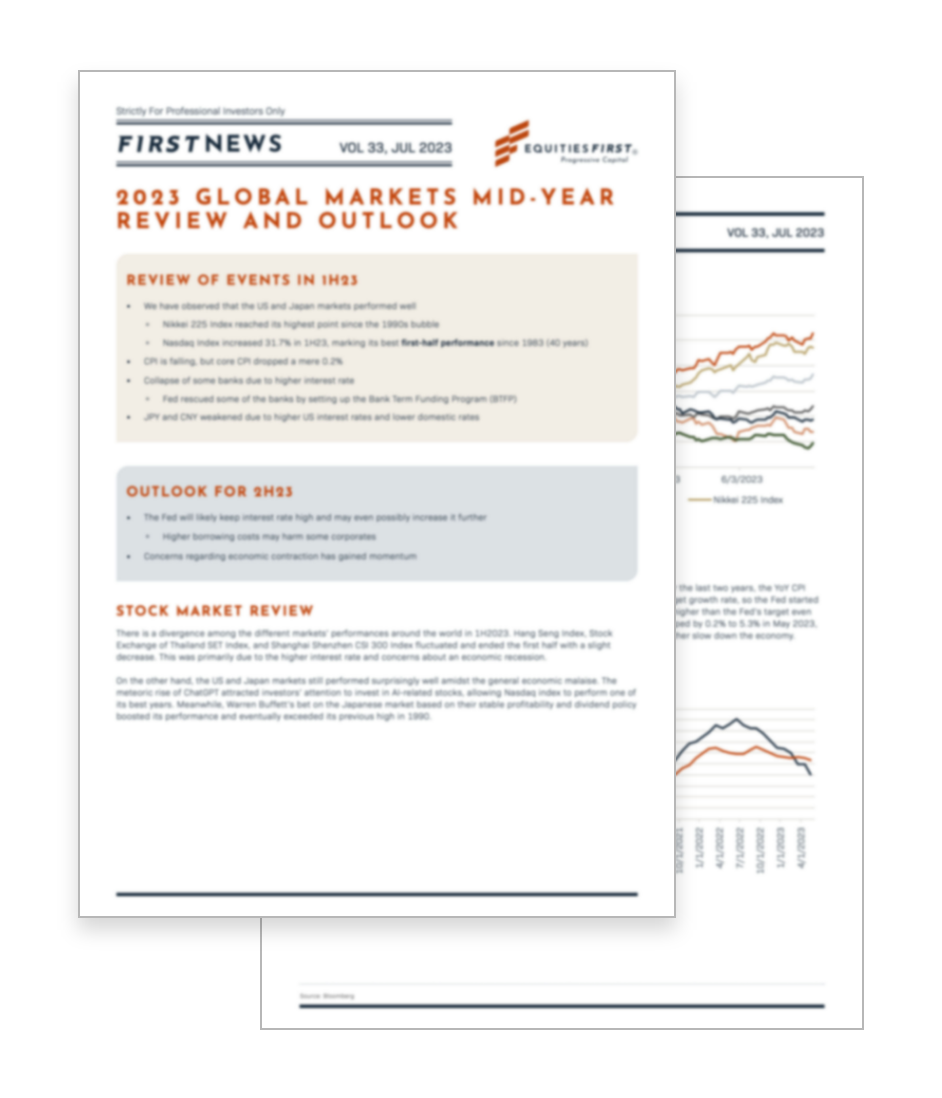 FILL IN THE FORM TO RECEIVE A COPY