THANK YOU FOR YOUR INTEREST!
FIRSTNEWS VOL 35
HNWI OPPORTUNITIES ABOUND FOR EAMs
As HNWI increases, the potential is there for External Asset Managers (EAM) to capture greater market share with their advantage of offering a wider range of products compared to private bankers. This volume elaborates how partnering with EquitiesFirst can reinforce EAMs' strengths to stand out from the crowd.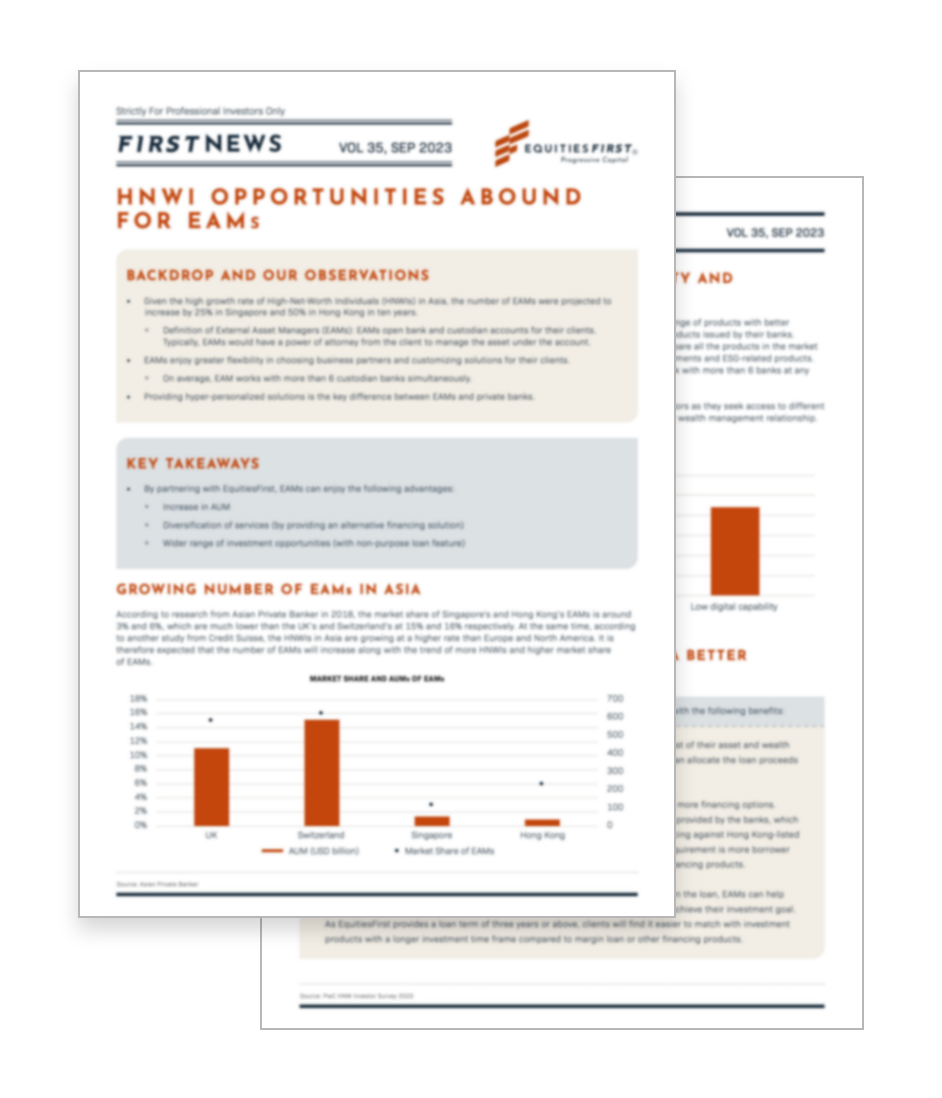 FILL IN THE FORM TO RECEIVE A COPY