THANK YOU FOR YOUR INTEREST!
FIRSTNEWS VOL 31
HOW BROKERAGE FIRMS CAN GAIN AN EDGE AMONGST FIERCE COMPETITION
The number of brokers in Hong Kong has increased significantly over the last decade, leading to fiercer competition. Because of this, a majority of brokers are looking into new revenue channels, new products and new markets. This volume explores how broking companies can benefit from the increase in daily average trading volume by partnering with EquitiesFirst.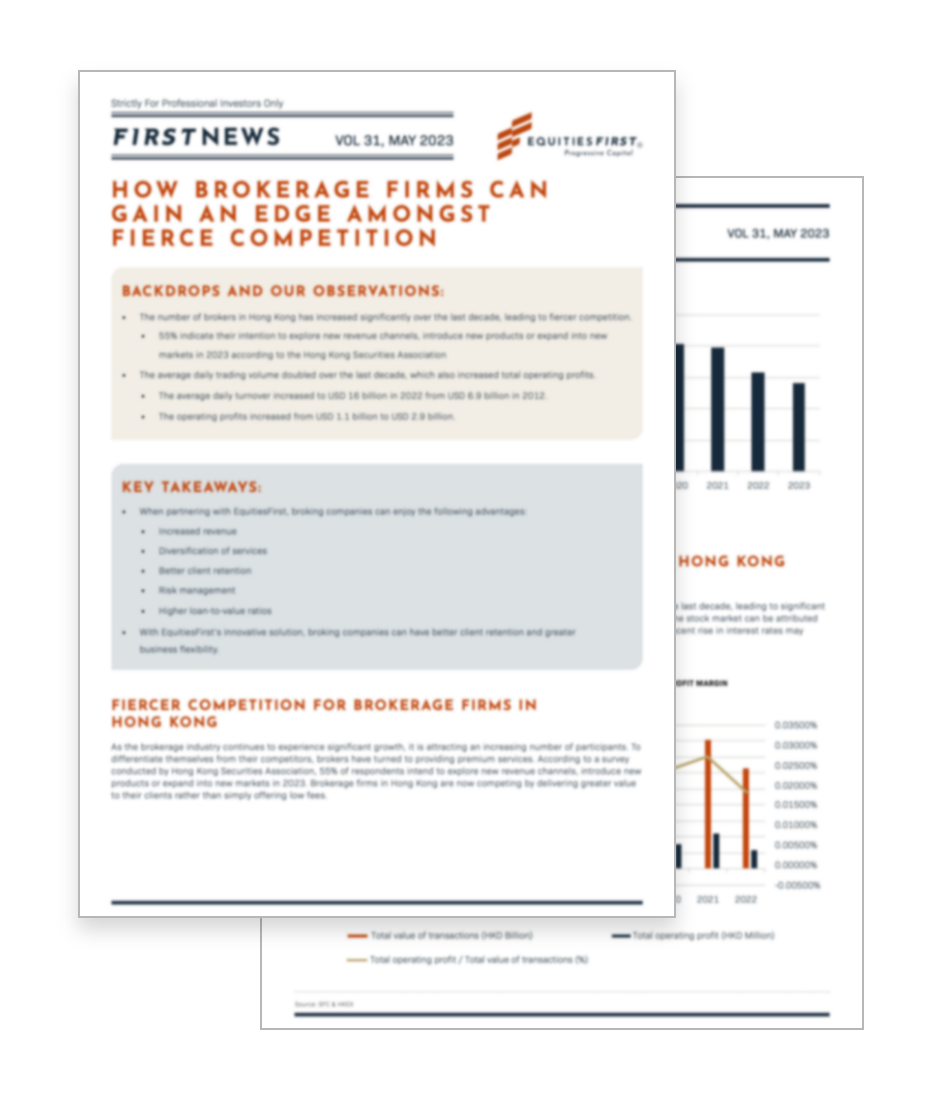 FILL IN THE FORM TO RECEIVE A COPY