THANK YOU FOR YOUR INTEREST!
FIRSTNEWS VOL 34
HOW PRIVATE BANKS CAN CAPITALIZE ON HNWI OPPORTUNITIES
An imbalanced growth rate between High-Net-Worth Individuals and private bank staff has made client management and retention challenging for private banks. As a result, they may opt to collaborate with service providers to cope with rising demand. This edition details how private banks can capture opportunities by offering HNWIs value-added services in partnership with EquitiesFirst.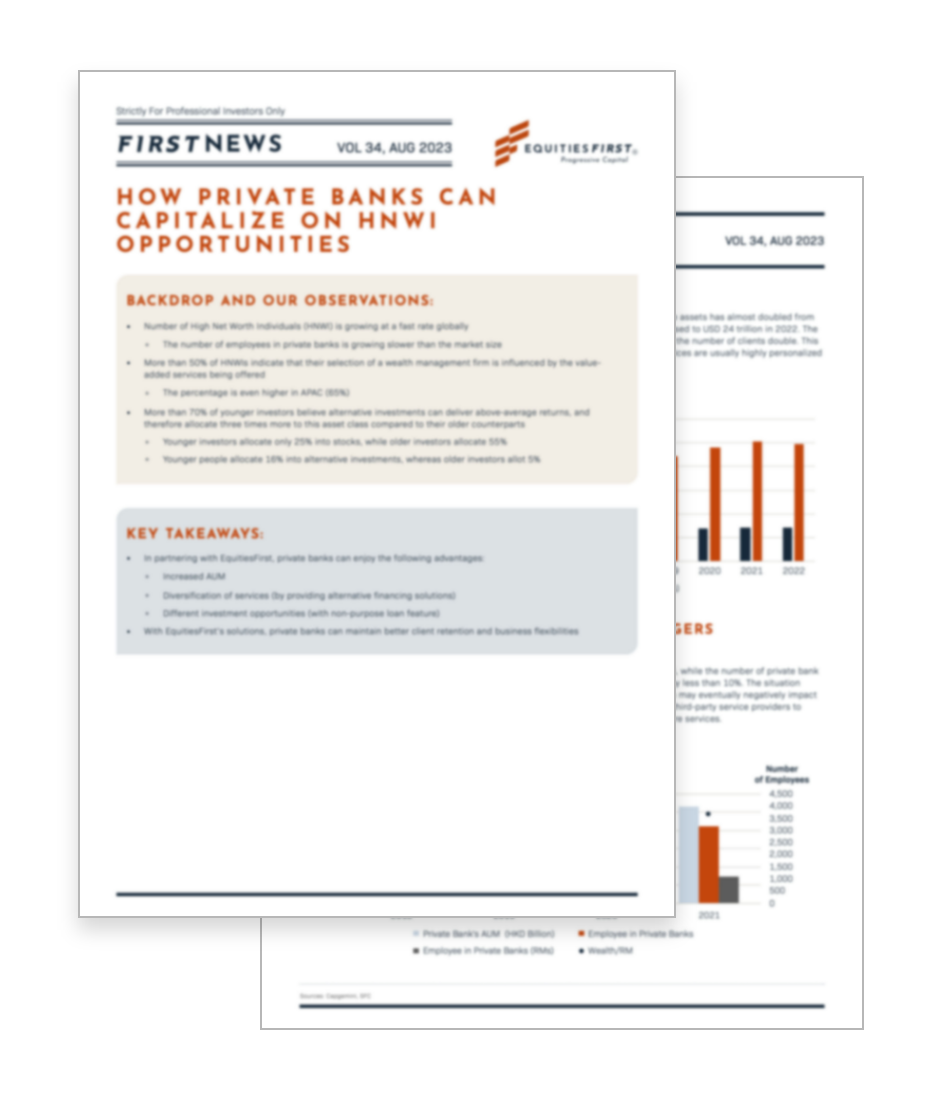 FILL IN THE FORM TO RECEIVE A COPY