THANK YOU FOR YOUR INTEREST!
FIRSTNEWS VOL 30
INVESTMENT OPPORTUNITIES IN CHINA AMID ECONOMIC RECOVERY
The global economy has been undergoing significant changes in recent years, with countries such as the US and EU adopting policies to cool down their economies. However, this has led to some large banks such as Credit Suisse, Silicon Valley Bank and Signature Bank encountering difficulties and even going bankrupt.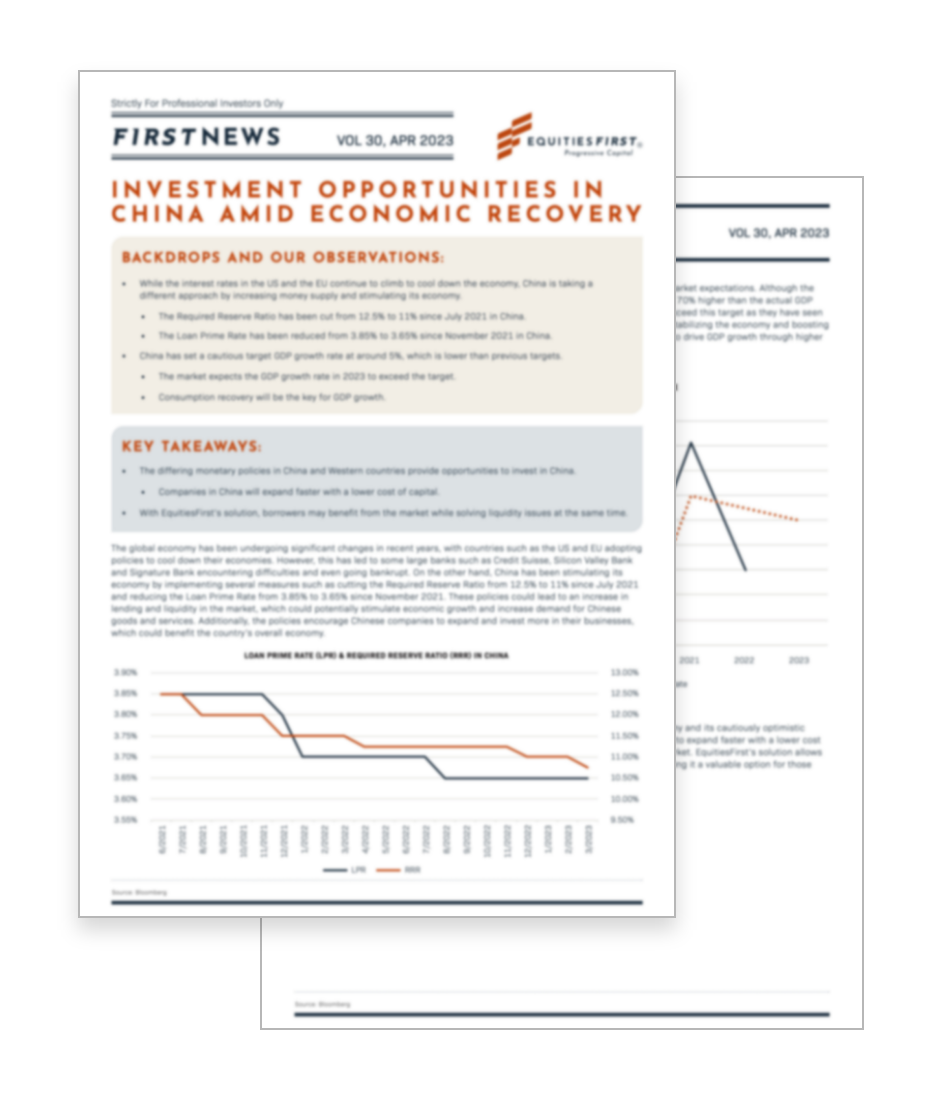 FILL IN THE FORM TO RECEIVE A COPY