THANK YOU FOR YOUR INTEREST!
FIRSTNEWS VOL 12
ACCESSING LIQUIDITY AMID UNCERTAINTIES IN CHINA'S PROPERTY SECTOR
China Evergrande Group and China's real estate sector had been on China's headlines. In this report, we have summarized what has happened and the impact on China's property sector. More importantly, we presented a solution to the listed company shareholders of Evergrande / other China real estate.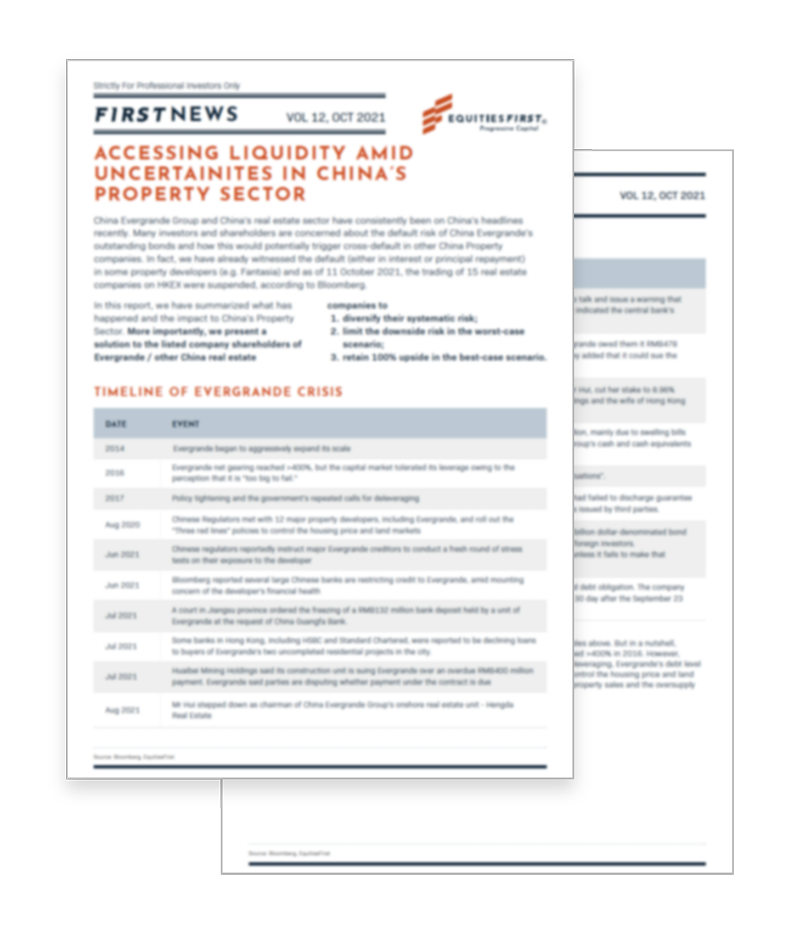 FILL IN THE FORM TO RECEIVE A COPY