THANK YOU FOR YOUR INTEREST!
FIRSTNEWS VOL 10
PLEDGED SHARE PERFORMANCE DATA AS OF APRIL 2021
To dispel the perception that share pledge transactions have a negative impact on share prices for underlying securities, EquitiesFirst provides price performance data for all the transactions completed by EquitiesFirst in Asia up to April 2021. Our results were positive and remain in line with our previous findings.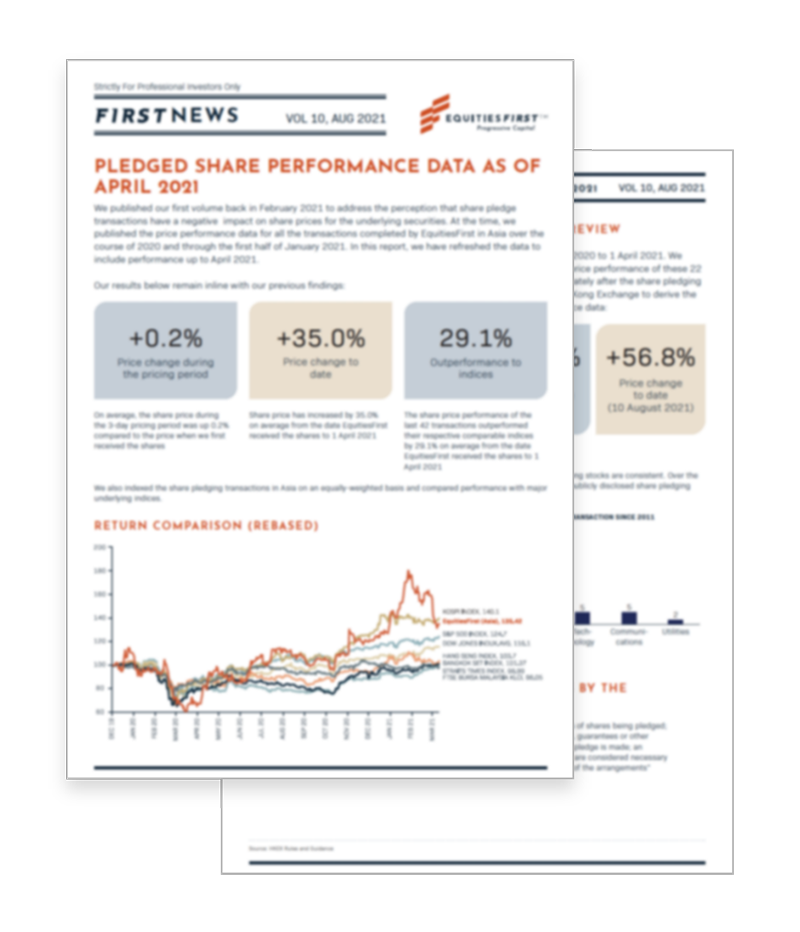 FILL IN THE FORM TO RECEIVE A COPY