THANK YOU FOR YOUR INTEREST!
FIRSTNEWS VOL 19
PRIVATE CREDIT AND CRYPTO IN TIMES OF GEOPOLITICAL CHANGE
Geopolitical tensions have interrupted global markets seeking to recover from COVID-19. To gain further insights, EquitiesFirst hosted four webinars to hear from a diverse group of subject matter experts about key macroeconomic and private credit trends. This report...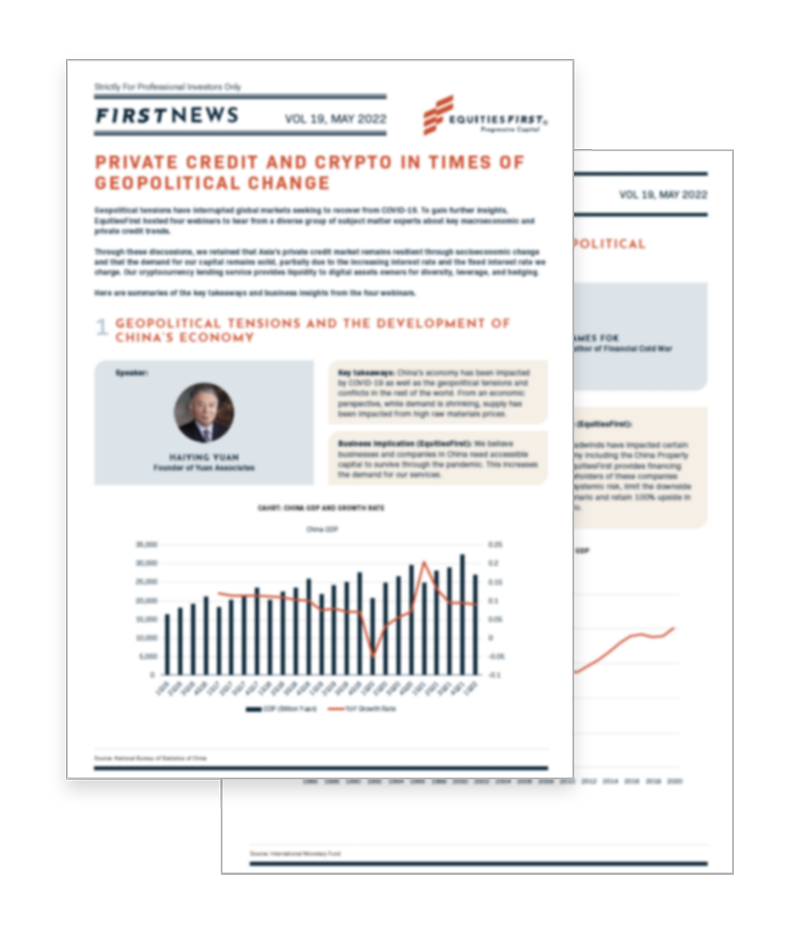 FILL IN THE FORM TO RECEIVE A COPY