THANK YOU FOR YOUR INTEREST!
FIRSTNEWS VOL 01
SHARE PLEDGING: DOWNSIDE MYTH DISPELLED
A general perception exists that share pledge financing transactions will have a negative impact on the price of the share collateral. EquitiesFirst has conducted an analysis of share pledge transactions to provide context and insights to dispel this perception for equity investors.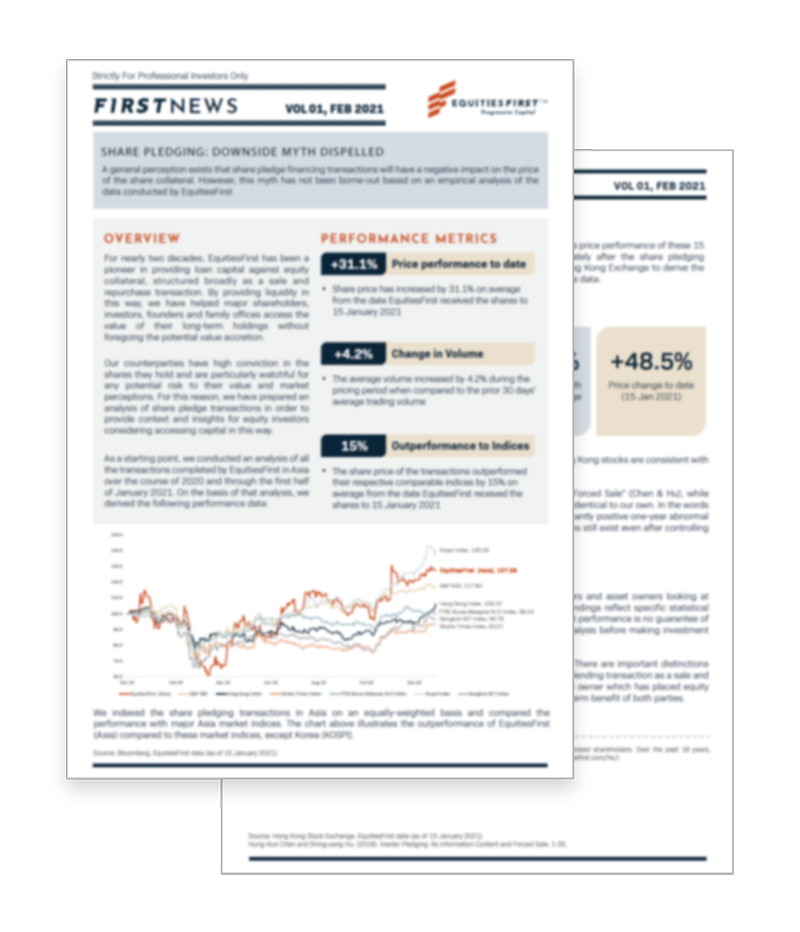 FILL IN THE FORM TO RECEIVE A COPY