THANK YOU FOR YOUR INTEREST!
FIRSTNEWS VOL 37
THE SKEW TOWARDS QUALITY IN THE CRYPTO MARKET
As cryptocurrency continues to perform among the top asset classes in 2023, investors are increasingly seeking quality in the sector – from holding the largest coins in the largest exchanges to dealing with licensed counterparties. This volume highlights how EquitiesFirst's crypto-backed financing offers investors a high-quality solution to raise capital by leveraging this bullish sector.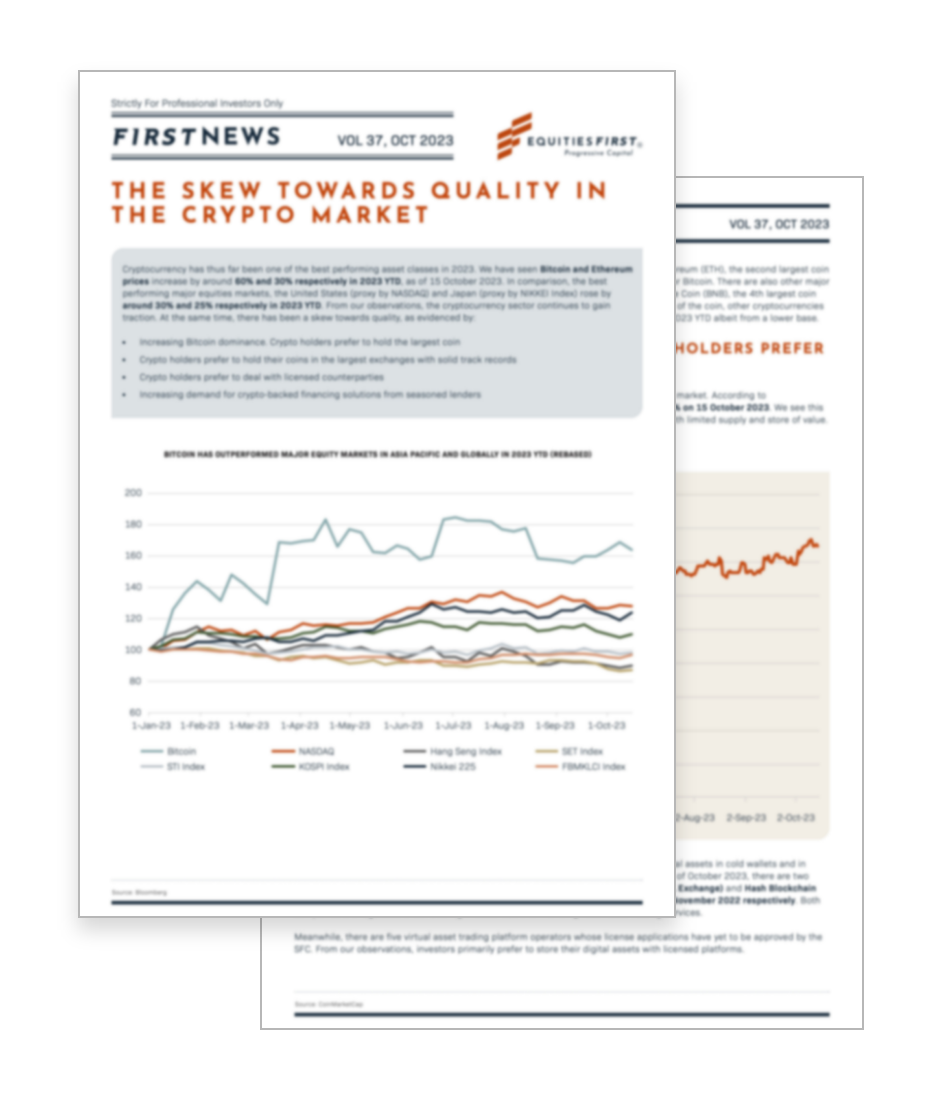 FILL IN THE FORM TO RECEIVE A COPY