THANK YOU FOR YOUR INTEREST!
FIRSTNEWS VOL 36
UPDATE ON THE FIVE ESSENTIAL QUESTIONS ABOUT TITLE TRANSFERS
EquitiesFirst's financing model involves temporary share transfers as part of the loan process. This volume serves to provide updates on the latest data and insights, offering a comprehensive understanding of title transfers and the advantages of EquitiesFirst's lending model over traditional banks and other lenders.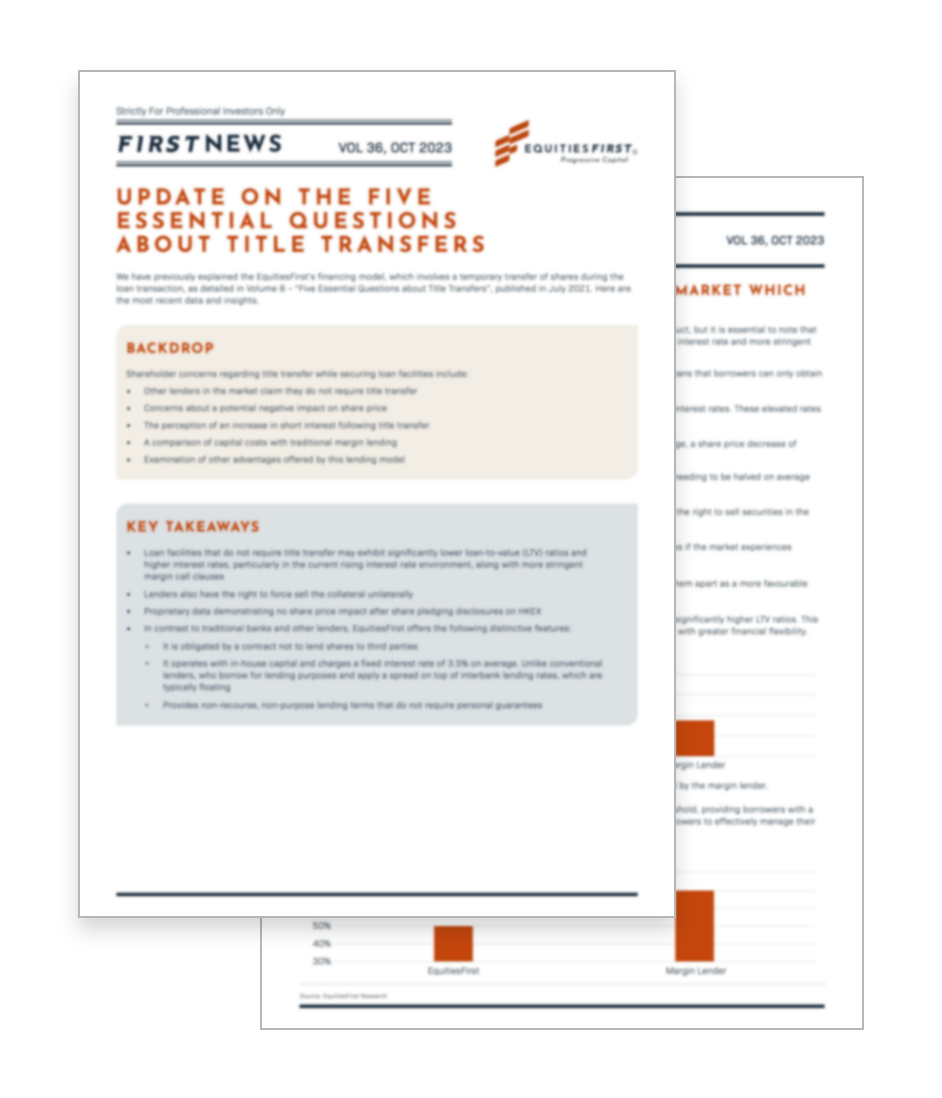 FILL IN THE FORM TO RECEIVE A COPY