(Singapore, 1 Sep, 2021) – Equities First Holdings, LLC, ("EquitiesFirst") a global specialist in asset-backed financing, today announced the appointment of Johnny Heng as Managing Director and Head of Singapore. Effective immediately, Johnny will be responsible for leading EquitiesFirst's origination strategies in the market while reporting to Gordon Crosbie-Walsh, Chief Executive Officer, Asia.
A private wealth management veteran, Johnny has over 25 years of professional financial services experience, bringing to the team deep industry knowledge and expertise in wealth management and investment advisory. He was most recently Chief Client Officer at Nomura Wealth Management, overseeing all key client relationships. Prior to this, he also held senior roles in Coutts, Credit Suisse and Wah Hin & Company, and spent over a decade with the Government of Singapore Investment Corporation managing equities trading divisions across London, New York and Singapore.
EquitiesFirst's Chief Executive Officer, Asia, Gordon Crosbie-Walsh said, "Understanding the unique needs of our institutional and individual partners is absolutely critical in helping them to realize their ambitions. Johnny's global outlook and regional experience spanning across sovereign wealth funds to family offices makes him an ideal choice to strengthen EquitiesFirst's capabilities in the region to meet evolving financing demands. We are delighted to welcome him and look forward to working together to bring our services to the next level."
Johnny Heng said, "I'm thrilled to join EquitiesFirst, renowned for its unique alignment of interest between the firm and its partners. This innovative approach allows us to think truly from the perspective of our partners and act in their best interest, delivering win-win results which are mutually beneficial to both parties in the long-term. It is my pleasure to work with such a seasoned team and provide transformative credit solutions in Singapore."
***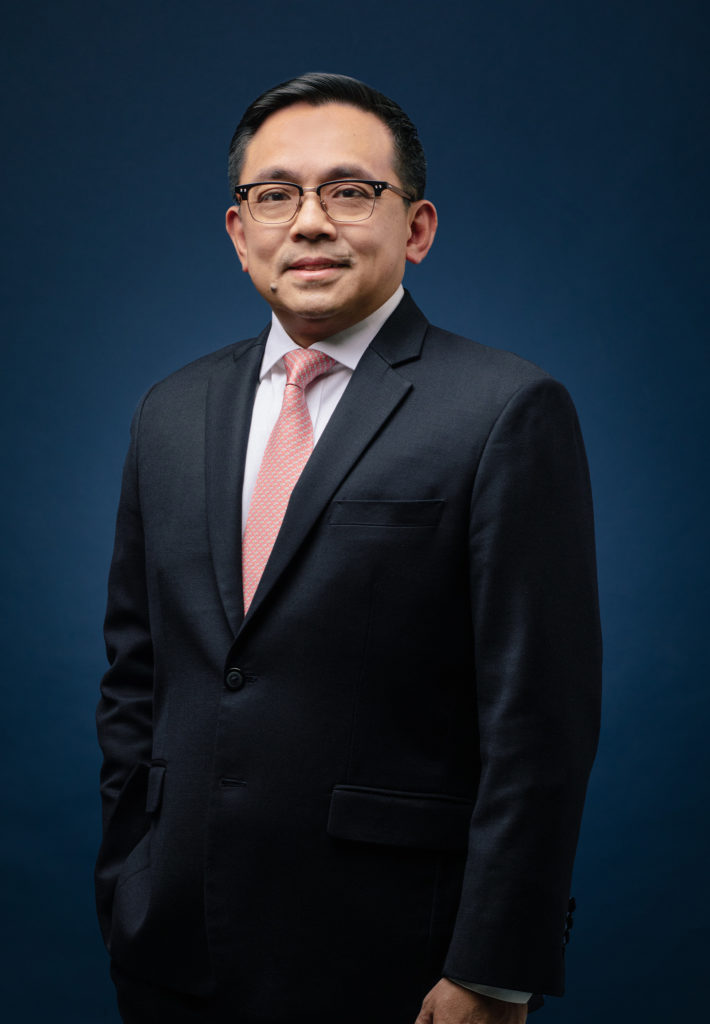 Media Enquiries:
Juliana Ng, EquitiesFirst
+852-3958-4512 | jng@equitiesfirst.com
Winky Chow, Ruder Finn
+852-2201-6474 | choww@ruderfinnasia.com
About Equities First Holdings
Founded in 2002, EquitiesFirst is a global investor specializing in long-term asset-backed financing. EquitiesFirst's approach overcomes traditional limitations and redefines the financing experience through providing efficient access to capital for listed companies, entrepreneurs and investors against publicly traded securities. The total value of loans transacted stands at US$2.5 billion as of 1 December 2020.
Headquartered in Indianapolis, USA, EquitiesFirst maintains an international footprint of twelve offices in eight countries, including the United States, United Kingdom, Spain, China, South Korea, Thailand, Singapore and Australia. EquitiesFirst is appropriately licensed and/or registered in all jurisdictions.
EquitiesFirst is the pioneer of Progressive Capital – a partnership approach to investment, rooted in respect, mutual interest and understanding. EquitiesFirst delivers liquidity solutions that are vital, transformative and move partners forward.
For more information, please visit www.equitiesfirst.com/.
Disclaimer
This Document contains the intellectual property of EquitiesFirst in the United States and other countries, including, without limitation, their respective logos and other registered and unregistered trademarks and service marks. EquitiesFirst reserves all rights in and to their intellectual property contained in this Document. The Document should not be distributed, published, reproduced or otherwise made available in whole or in part by recipients to any other person and, in particular, should not be distributed to persons in any country where such distribution may lead to a breach of any legal or regulatory requirement.
EquitiesFirst make no representation or warranty with respect to this Document and expressly disclaim any implied warranty under law. You acknowledge that EquitiesFirst is not liable under any circumstances for any direct, indirect, special, consequential, incidental, or punitive damages whatsoever, including, without limitation, any lost profits or lost opportunity, even if EquitiesFirst has been advised of the possibility of such damages.
©2021 Equities First Holdings Hong Kong Limited. All rights reserved