THANK YOU FOR YOUR INTEREST!
FIRSTNEWS VOL 09
EMPLOYEE STOCK OWNERSHIP PLANS (ESOP)
Companies often use ESOP to align interests with their employees. Many early employees of listed companies have accumulated the majority of their wealth through stock rewards. When short-term capital needs arise, rather than selling those shares in the market (which creates share price pressure), pledging the shares to EquitiesFirst is an alternative for upside retention and alignment of interests.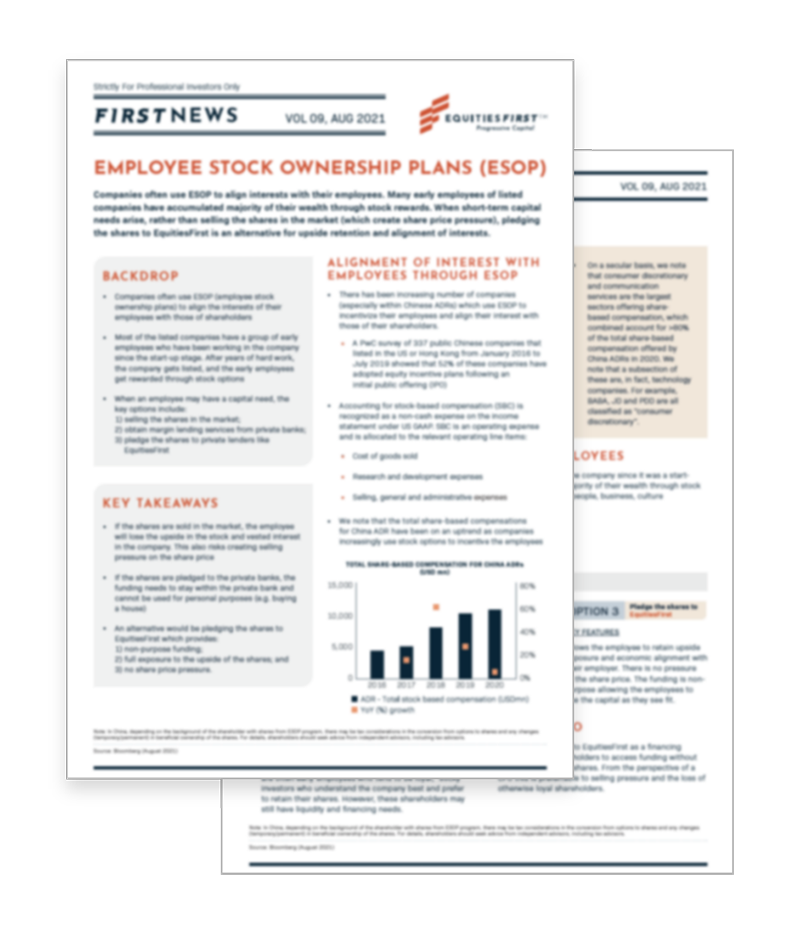 FILL IN THE FORM TO RECEIVE A COPY