THANK YOU FOR YOUR INTEREST!
FIRSTNEWS VOL 07
FINANCING DISPARITY BETWEEN OWNERS OF SMALL CAPS VS LARGE CAPS
Fundraising activities in small-cap companies underperformed large-cap companies in 2020 - May 2021 in Asia as they strive to survive through COVID-19. Given the non-purpose feature of our financing solution, this piece looks at how substantial shareholders of small-cap companies could make use of EquitiesFirst's competitive financing to unlock capital for their companies.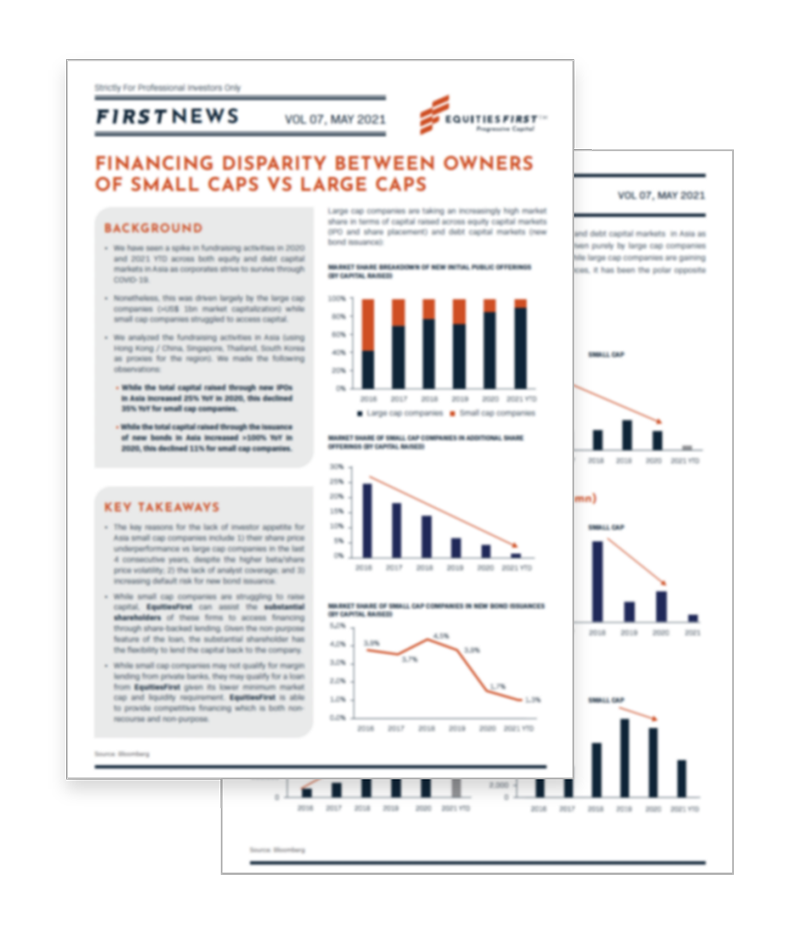 FILL IN THE FORM TO RECEIVE A COPY