THANK YOU FOR YOUR INTEREST!
FIRSTNEWS VOL 08
5 ESSENTIAL QUESTIONS ABOUT TITLE TRANSFERS
The EquitiesFirst financing model requires a temporary title transfer of shares during the term of the loan transaction. We analyzed the share price performance of transactions completed by EquitiesFirst in Asia, address concerns about short interest, the cost of capital compared to margin lending and the benefits of our lending model.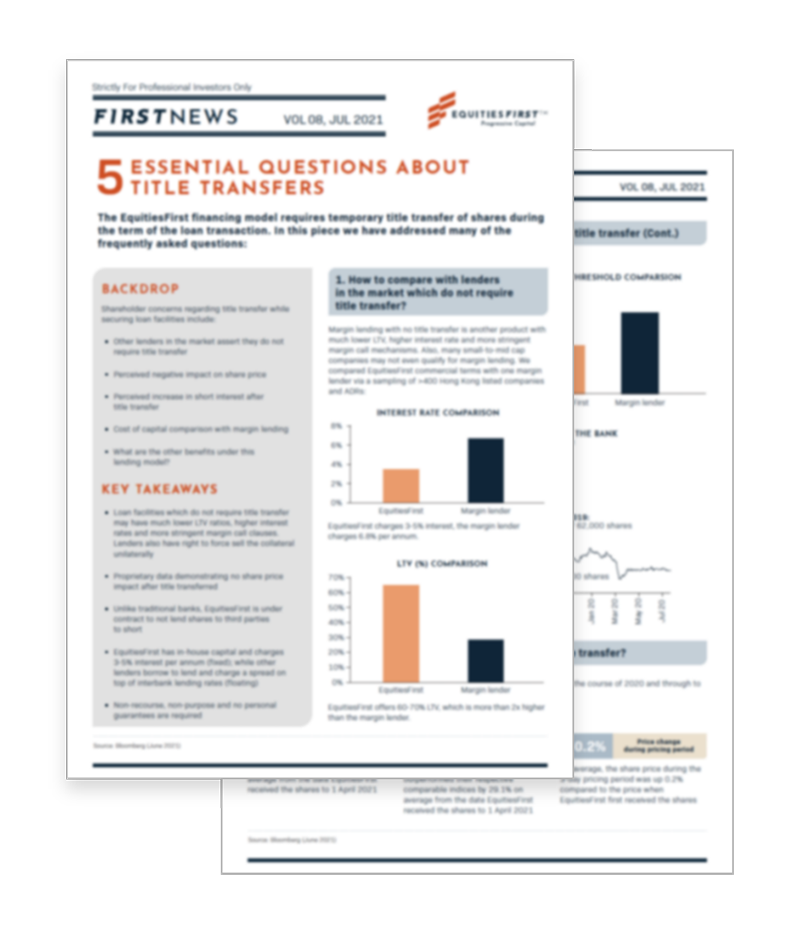 FILL IN THE FORM TO RECEIVE A COPY