THANK YOU FOR YOUR INTEREST!
FIRSTNEWS VOL 02
MALAYSIA SHARE PLEDGE MARKET, AN OUTLIER IN ASIA
There is a broad demand for capital onshore in Malaysia, as a significant segment of the economy was underserved by traditional bank financing even prior to the Covid epidemic. An analysis by EquitiesFirst identified the Malaysian market as a significant regional outlier for loans employing listed equity shares as collateral.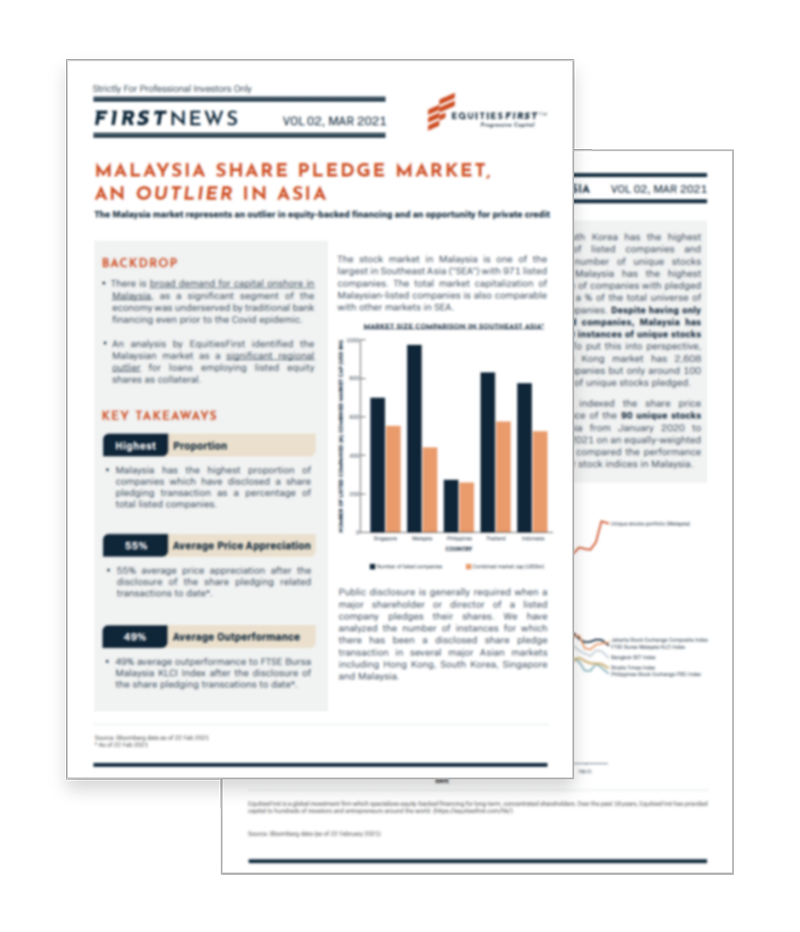 FILL IN THE FORM TO RECEIVE A COPY