THANK YOU FOR YOUR INTEREST!
FIRSTNEWS VOL 06
PRIVATE BANKS: A PARTNERSHIP APPROACH
Private banks and traditional lenders are under increasing pressure from macroeconomic and regulatory forces. With an established risk-management system, EquitiesFirst's single-stock financing solution complements traditional private banks and their client offerings. This piece decodes how private banks benefit from collaborating with EquitiesFirst to solve client needs.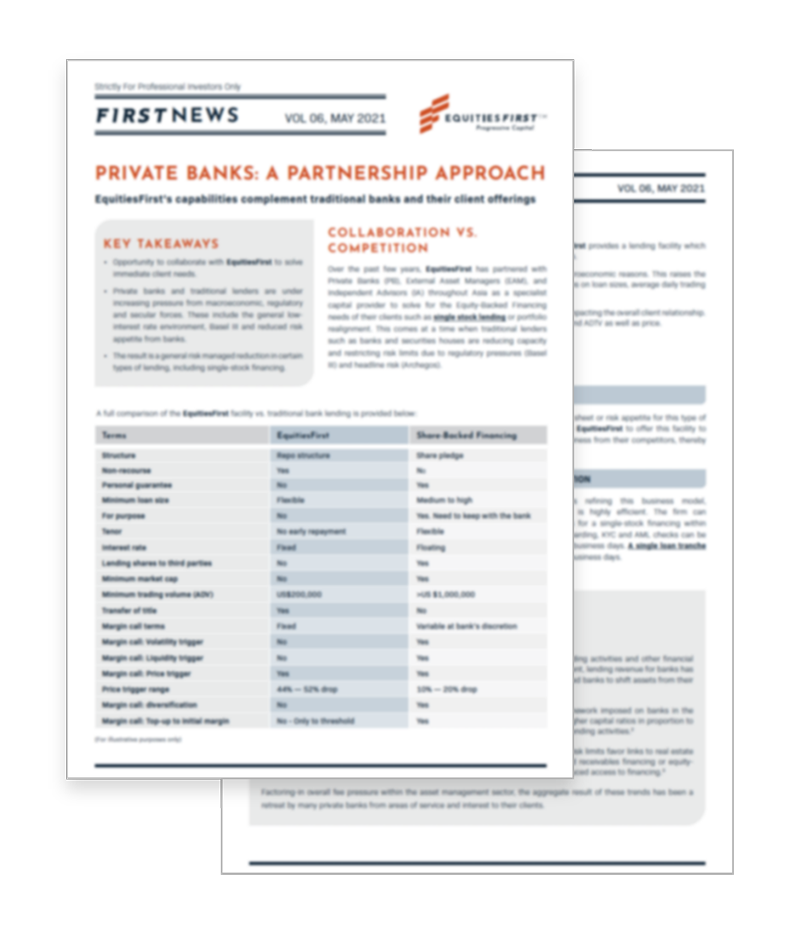 FILL IN THE FORM TO RECEIVE A COPY