THANK YOU FOR YOUR INTEREST!
FIRSTNEWS VOL 03
TACTICAL OPPORTUNITIES IN SHARE PLEDGING WITH ETFs & SPACs
EquitiesFirst's capacities go beyond their specialization in single name share financing to include Special Purpose Acquisition Companies (SPACs) and Exchange-Traded Funds (ETFs). This analysis demonstrates how EquitiesFirst's financing model has several advantages and uses cases that suit the unique characteristics of these asset types.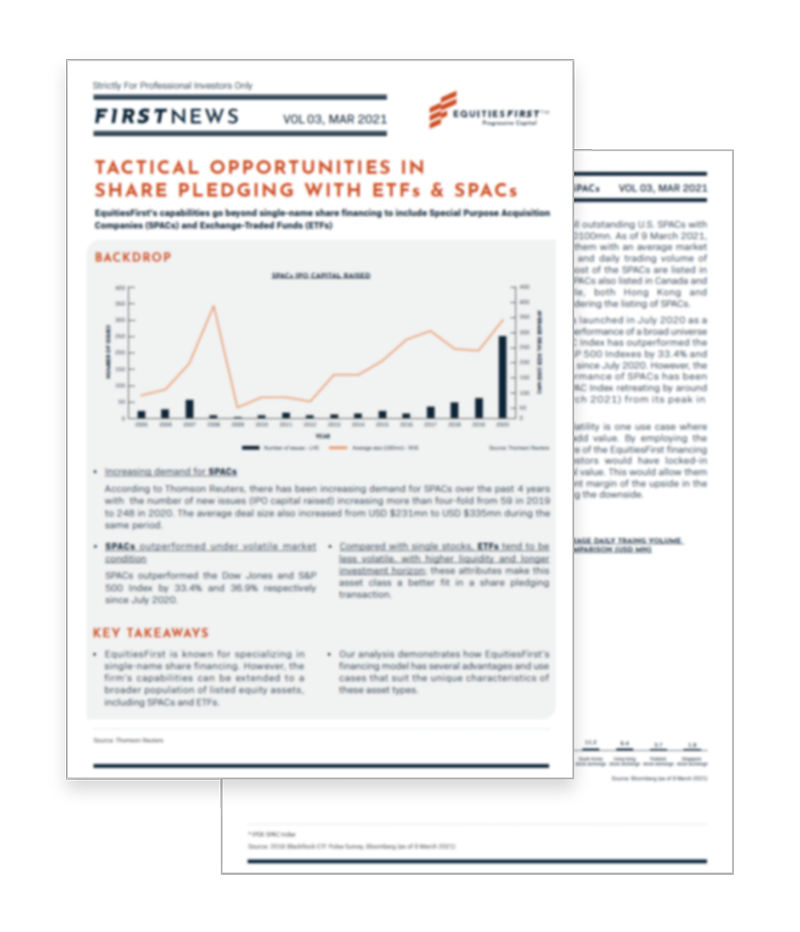 FILL IN THE FORM TO RECEIVE A COPY