THANK YOU FOR YOUR INTEREST!
FIRSTNEWS VOL 20
TIME VALUE OF MONEY & 100% COLLATERAL RETURN
The EquitiesFirst financing model requires a temporary title transfer of shares during the term of the loan transaction. To provide a deeper understanding of how we operate, this piece discusses our business model, 100% track record in returning the collateral, and the correlation with Time Value of Money.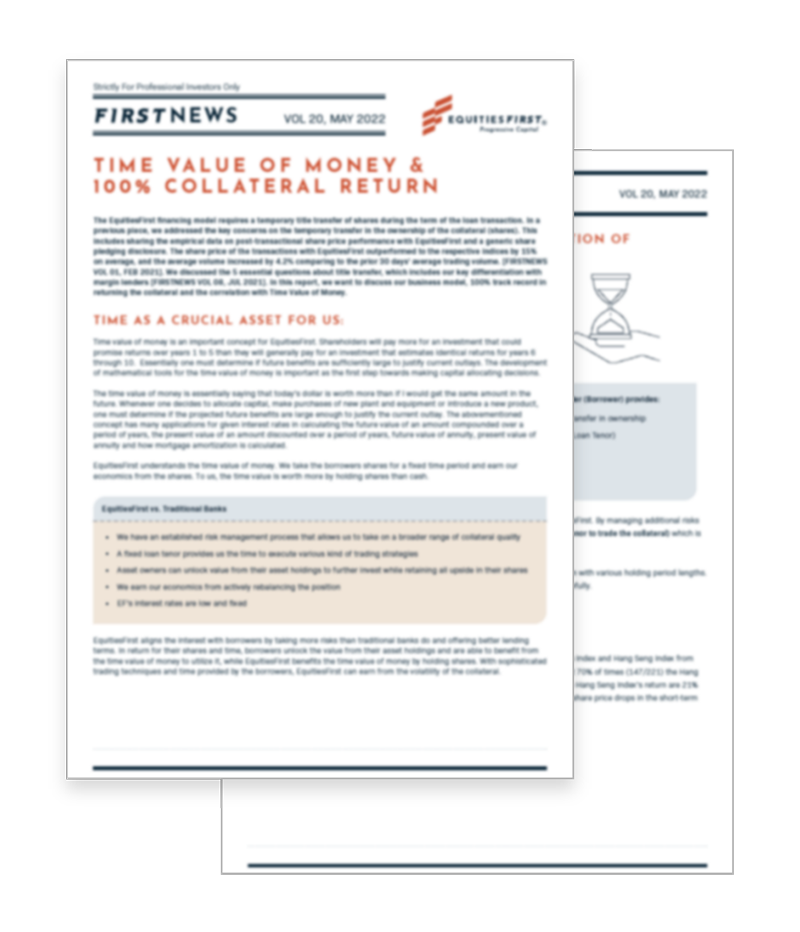 FILL IN THE FORM TO RECEIVE A COPY